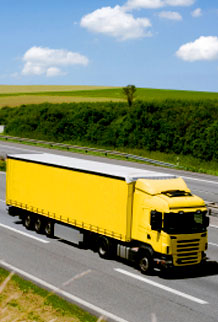 Owned and operated by parent company Across Australia Removals, Backloading Australia specialise in the backload transportation of household goods, furniture and vehicles interstate. This means we're backed by the experience, integrity and strength of over 25 years in the household moving and interstate transportation industry.
Our team of moving professionals are friendly, knowledgeable and organised, dedicated to helping you achieve a realistic quote at a highly competitive price. We can also organise basic insurance for your added peace of mind.
Our reputation for quality service is upheld by our long-standing membership with the AFRA (Australian Furniture Removals Association), and having worked in the industry for two decades you can be assured our connections with transport businesses nationwide are strong and reliable. Our movers are on the road 24 hours a day, 7 days a week transporting your goods from state to state, territory to territory.
Having established ourselves as a strong leader in home removals, branching into the rapidly growing backload industry is a natural progression for our company. And because Backloading Australia is run by our existing team of removal specialists, you can be confident you will receive the same excellent service you deserve when dealing with a professional removalist company.
Perth – Darwin – Cairns – Brisbane – Gold Coast – Sunshine Coast – Tweed Heads – Newcastle – Sydney – Canberra – Melbourne – Hobart – Launceston – Adelaide – and every small township and suburb in-between
Interstate Removalist Company

We understand well enough that shifting into a new house or office is a tremendous task. The emotional strain of changing your home is already a huge burden, and in such a scenario the stress of removing the house and relocating its stuff is an unwelcomed complication which can be easily avoided. At Backloading Australia we want to make starting a new life less challenging for you. Therefore, we provide interstate removalist services to our customers for the most efficient and effortless moving experience. We are the best interstate moving company in Australia and we are proud of the exceptional quality of our work. The result of our services is the same each time- happy and satisfied customers.
We personalise our services to meet the requests and different needs of our various customers. Hence, whether you are moving just a few minutes away or all the way across Australia, rest assured that we will take care of all your requirements. Our service is available in major towns and cities throughout Australian Capital Territory, Queensland, Brisbane,Tasmania,Hobat, New South Wales, Sydney, The Northern Territory, Darwin and Alice Spring , Victoria,Melbourne, South Australia,Adelaide West
Australia Perth Our team of residential removals is trained and dedicated to ensure that each removal, whether large or small, is carried out smoothly. Our fleet of trucks are equipped for the safe transportation of your belongings, and our supervisors and coordinators promise accountability as well as the determination to live up to your expectations. We are also committed to cost effective moving solutions, and thus strive hard to offer the most affordable and reliable removal services in the country.
Our wide and comprehensive range of high quality interstate removalist services at the lowest available prices includes:
Removal Services:
We can vouch for the reliability of our office and house removals services as we possess the skills, knowledge and experience required by our job. We boast of our professional expertise in the industry and take pride in offering the best value for your money. Our prices are all-inclusive of the cost of removal and we do not hide any of our charges.
Our Removals Service and Storage Premium Removal Services include wrapping, packing and stacking your goods with care and under expert supervision. Our proficient team of movers practice the greatest caution while loading and unloading your furniture and takes accountability for the maintenance of your goods during the transit. Our team also promises negligible damage to your furniture and keep its safe and secure throughout the transit, and afterwards while unloading.
We also offer affordable interstate back loading services which is the most cost-effective method for moving interstate. We guarantee the highest standard of back loading services, much like the unmatched quality of our other services.
Storage Service:
We also cater to the storage needs of our clients throughout the country. We provide our long and short term storage services to customers. Therefore, whether you need space for storage of some objects for a longer period until they can make it into your new home or require to temporarily storing a few thing still you are ready to shift into your new house, rest assured as we will take care of everything and provide you enough space for all your needs.
Our storage services include picking up of goods from your doorstep and transportation to the store, along with delivering them to you wherever and whenever you need them. Our services are the low priced and are the most affordable professional storage services in all of Australia.
In case you have been planning to move, contact us to inquire about the range of services we offer and their availability. Choose from between the regular and premium services according to your needs and select your moving dates.