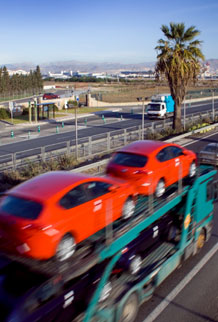 When it comes to the safe and reliable transportation of your car or vehicle interstate, you can rely on Backloading Australia to deliver. We recognise that with any interstate move it's important your vehicle arrives in a timely and secure manner. We also understand in most instances your car is required from the moment you arrive which is why you can be confident our highly experienced drivers will deliver your vehicle within the expected time frame.

Backloading Australia connects with exceptional fleet carriers and multi-car transporters throughout Australia. These experienced licensed transportation specialists will pick up, transport and deliver your car or vehicle to and from all major cities and collection depots throughout Australia.

Call or email Backloading Australia to arrange a competitive quote today.